Engine
RadiciGroup Engineering Plastics
RadiciGroup engineering plastics are used in engines for the production of components with excellent structural characteristics. Many metal components have been gradually replaced given the advantages of plastic solutions: today it is possible to achieve complex shapes and to integrate several components and/or functions into one module. The replacement of metals with enhanced high-performance polymers now includes components such as engine supports and oil sumps.
RadiciGroup Performance Plastics area products provide an excellent solution for replacing under-the-bonnet metal components where temperature is very high. This is because of new generation engines that are smaller and confined in narrower space but capable of generating high power.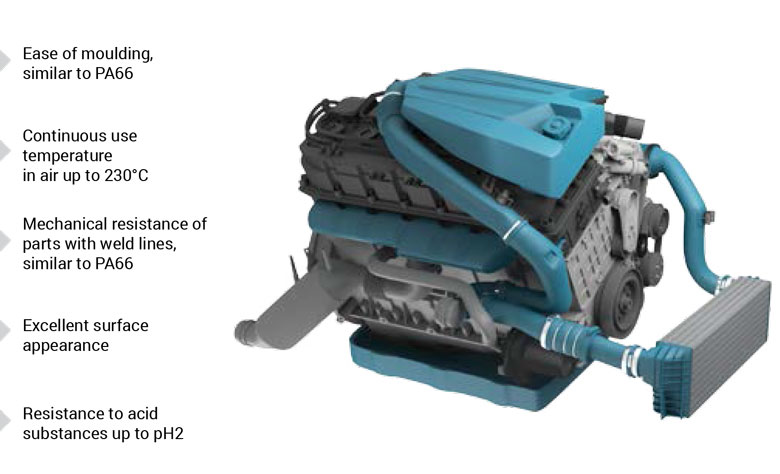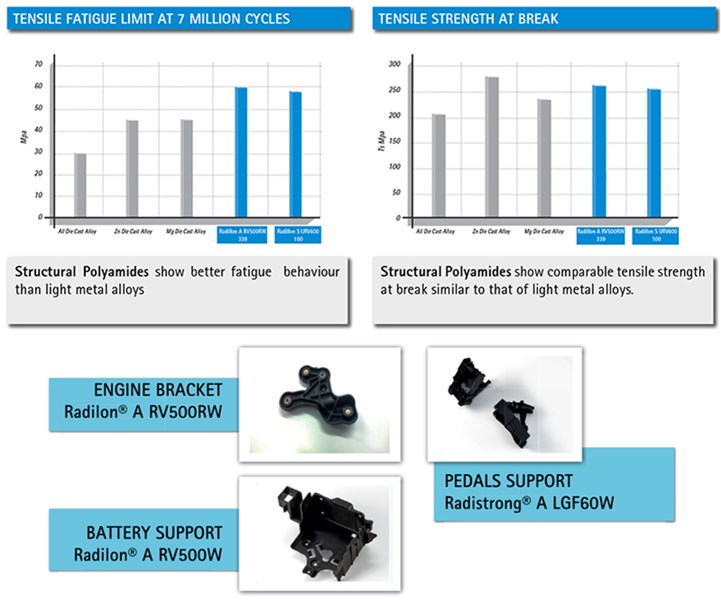 A wide range of engineering plastics to meet all needs
The Radilon® range, with its Radilon® HHR and Radilon® XTreme versions, has been designed for applications operating with very high temperatures (up to 230° C for XTreme) and exposure time of up to 3000 hours and more. These materials are used for under-the-bonnet components including hot side turbo ducts, intake collectors, engine covers, resonators, intercooler tanks, etc.
Radistrong® is the family of plastic materials that has superior fatigue and creep resistance. The Radistrong® A version also has an improved surface aspect. These materials are proposed for metal replacement when temperatures are not too high (up to 160-170 °C)