EU Programs
RadiciGroup companies participate in projects financed with direct and indirect funding from the European Union
Our reference markets increasingly require collaboration between the various actors in the supply chain. RadiciGroup contributes to research and innovation projects with its skills and people at both the national and international level.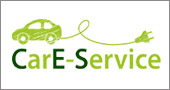 Car-E Service
The CarE-Service project promotes innovative business models, based on a circular economy, with advanced mobility services that make use of hybrid and electrical vehicles. These kinds of business models work around reusing, regenerating and recycling components and materials from such vehicles for applications in the automotive industry and other sectors.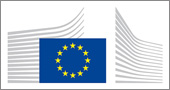 PERFORM
The PERFORM project facilitates the development of highly efficient and integrated electrochemical system technologies that considerably improve chemical oxidative transformations which use bio-based raw materials. PERFORM provides solutions for electrification processes in the chemical industry and envisages the creation of a versatile pilot installation: the PowerPlatform, which will also be used after the project's completion to enable even more innovations.
NOYLON (No Oil Nylon)
Radici Yarn, alongside two important partners: 
VMC
 & 
Maris
, part of the world of women's & men's hosiery, respectively,  is one of the few successful candidates of the Smart Fashion & Design tender with the project: 
Noylon (No Oil Nylon)
. Through the "European Regional Development Fund 
ERDF
" this tender funds experimental development projects with effective and proven impact on the fashion and/or design supply chain, with a particular focus on the topic of eco-industry.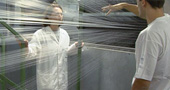 LOGIT SRO
Logit Sro (production of: twisted, air-entangled and heat-set BCF yarns for PA and PP carpets) participates in the programme of Contributions established by the European Union. The project's aim is to bring about a significant quantitative and qualitative change in the development of the professional skills of employees and an overall increase in quality and productivity as a key indicator for the future competitiveness of our companies in the textile sector. Download the documentation: