Vision and Values
The values guiding RadiciGroup are the essence of our organization and how we do business.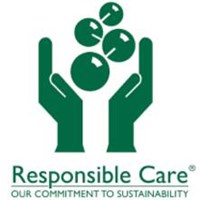 They constitute the code of conduct that shapes all our decisions, not only economic ones.
We are always committed to the
pursuit of the highest standards of quality and customer care
for our products and services. Customer satisfaction and innovative solutions are our key objectives. Our internal processes and procedures are based on this concept.
We strive for environmentally compatible development. We conduct our business in a responsible way and are committed to the
Responsible
Care
programme. Respecting and safeguarding the environment are our priorities.
RadiciGroup's development plans are guided by our awareness of the importance of our human resources and respect for their right to physical and cultural integrity.
Our Vision:
To be one of the leading European chemical groups in the synthetic fibres production chain—from chemicals to plastics, from synthetic fibres to non wovens.
Our Values:
| | | |
| --- | --- | --- |
| Putting people at the centre of everything we do, respect for their right to physical and cultural integrity. | Efficiency and effectiveness of our management systems to improve our business. | Fairness and transparency of our management systems to comply with all applicable laws and regulations. |
| Attention to the needs and expectations of our stakeholders in order to create a feeling of belonging and satisfaction. | Reliability of our management and operating systems to ensure the safety of our employees, our community and the environment. | Our responsibility as a company for our workers, production sites and communities. |
RadiciGroup is one of Italy's leading chemical multinationals. We are vertically integrated either upstream or downstream in polyamide 6 and 66 production for the textiles and engineering plastics sector.
Therefore, we can closely track market changes, understand the needs of our customers and develop tailored solutions.
One of our Group's key strengths is the synergistic vertical integration of our polyamide production chain. We have total control over production, from chemical intermediates, such as adipic acid and polyamide 6 and 66, to engineering plastics and synthetic yarn.
Commitment to the needs of our customers
We strive to meet the needs of our customers, working with them in any direction they ask us to go. Our goal is to build solid, long-lasting customer relationships by implementing the best business models. Our group has always worked in partnership with our customers. And it is this close customer collaboration that has led to the development of many of our products.
Commitment to sustainable development
Our business objective is to combine economic success with commitment to the environment and social responsibility. As our business grows we want to achieve economic and environmental balance and contribute to the quality of life of future generations.