History
Tradition. Experience. Values. People. Passion. This is RadiciGroup, whose main key strength is the total control over its production chain, from polymers to yarns and engineering plastics.
To talk about RadiciGroup means looking back over a story that has so far lasted for more than fifty years, and that has witnessed the growth, development and transformation of a traditional textile company into a internationally-recognised Group.
We are a solid, reliable and flexible Group whose industrial activities have been marked by rapid growth.
It all began with a man,
Pietro Radici
, who started out travelling the roads of Europe with his gig loaded with blankets, and went on to set up a series of production operations that were to be the precursor of a true success story.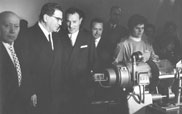 It was back in 1941 that Pietro Radici established the company
Tessiture Pietro Radici
in Val Gandino, a narrow valley embraced by the Orobic Pre-Alps.
With Pietro's son,
Gianni Radici
, RadiciGroup began a process of horizontal diversification in the
1950s
, progressing from blanket producer to the production of rugs, fabrics, carpeting and car mats.
This diversification continued throughout the
1960s
and
1970s
.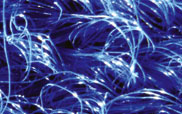 First through vertical integration, with the production of
polymers
and
synthetic fibres
.
Then with the development of new markets, from chemicals to polymers.
In the
1980s
, the Group's interest focused on synthetic fibres and a specialisation in industrial chemicals production. Radici Chimica S.p.A. came into being following the purchase of an ex-Montedison production site in Novara. The
engineering plastics market expanded
and new production technologies were created.
The
1990s
saw yet more changes with the development of new strategic business areas, including that of Energy, and continued vertical integration.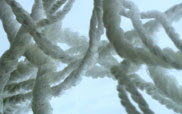 Throughout the 1990s and 2000, the market presence of
engineering plastics
was consolidated, and chemicals production grew further.
The
Family
. This is one of RadiciGroup's key strengths.
From Pietro's gig and Gianni's intuition and drive, to the challenges of his sons, Angelo, Maurizio, Paolo and Fausto. This is the story of a Group that has turned a family tradition into the secret of its international success.
Today, RadiciGroup's mission is carried forwards by its Chairman,
Angelo Radici
, by its Vice Chairman,
Maurizio Radici
and by
Paolo Radici
.
RadiciGroup has
total control over its production chain
, from products such as adipic acid and polyamide 6 and 6.6 to
yarns
and
engineering plastics
. This control constitutes one of RadiciGroup's key strengths.