Culture
RadiciGroup for culture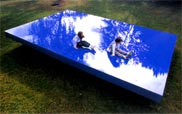 RadiciGroup has always been committed to taking the path of internationalisation, and is today a multinational and multiethnic group active in all continents, not only with its trading companies but also with factories and human resources.
All this has been possible thanks to an ethos founded on principles and values that stimulate new challenges.
The Group's internationalisation strategy, however, always takes the local environment into account. To this end, RadiciGroup has always dedicated time and resources to supporting cultural projects that preserve and enhance local history and culture, elements that we consider essential for keeping alive the values that have brought us development and welfare.