Airbag
Airbags made with RadiciGroup yarns and nonwovens.
Resistance is the key requirement for airbag yarns. Raditeck®, RadiciGroup's line of high-performance PA6.6 yarns, is resistant to strong and sudden tensile stress, as when airbags are triggered.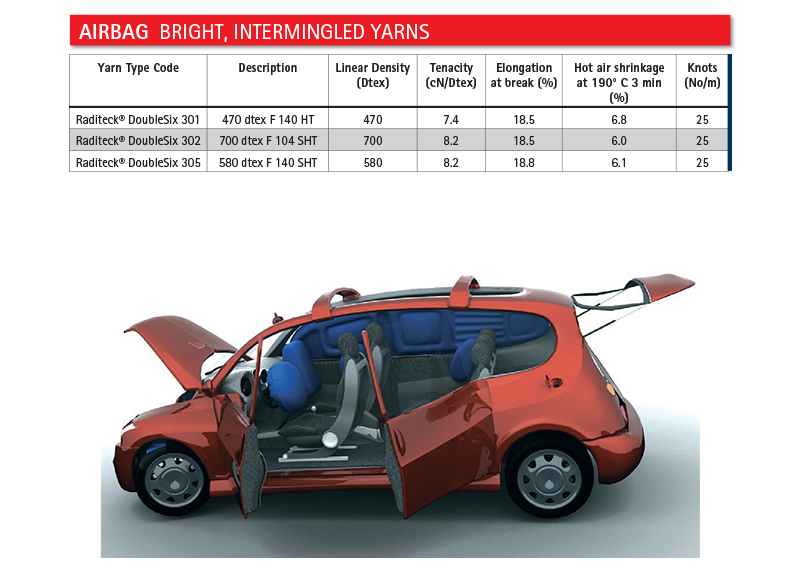 The high performance of airbags made with Raditeck® yarns is the result of investments in research and development and of cooperation between RadiciGroup's various business areas. This cooperation has led to the creation of special yarns with a formula specifically designed by the Specialty Chemicals business area.
In addition to Raditeck® yarns, RadiciGroup uses Dylar® nonwovens which thanks to their tensile strength, resistance to humidity and temperature variations keep their properties unchanged over time.
Furthermore, Dylar® nonwovens are lightweight and easy to fold making them perfect for airbag envelopes.