Connectors
Connectors and ducts for the automotive sector
All'interno del motore e dell'intera struttura dell'auto, i condotti necessari al raffreddamento e all'areazione, così come i condotti per il carburante, necessitano di essere resistenti agli agenti chimici e alle alte temperature. 
Radilon® HHR e Radilon® XTreme resistono alle alte temperature
L'area Performance Plastics di RadiciGroup ha realizzato la gamma Radilon® HHR e Radilon® XTreme che, grazie a speciali additivi in grado di inibire il processo di ossidazione termica, mantengono inalterate le proprie caratteristiche anche a fronte di temperature pari a 210-230°.
The cooling, ventilation and fuel ducts inside the engine and entire structure of the vehicle must be resistant to chemical agents and high temperature.

Radilon® HHR and Radilon® XTreme are resistant to high temperatures
The RadiciGroup Performance Plastics business area has developed the Radilon® HHR and Radilon® XTreme range which uses special additives to inhibit heat oxidation processes and maintain its properties even at temperatures of 210-230°.
Offering lower density compared to PPS and PA46, same water absorption capacity as PPA, and resistance to temperatures of 210-230°, Radilon® HHR and Radilon® XTreme are ideal for manufacturing mechanical covers, hoses, resonators and other components that are essential to vehicle efficiency and performance.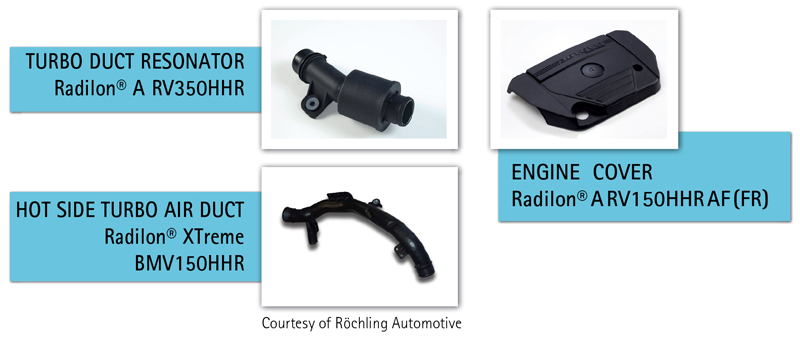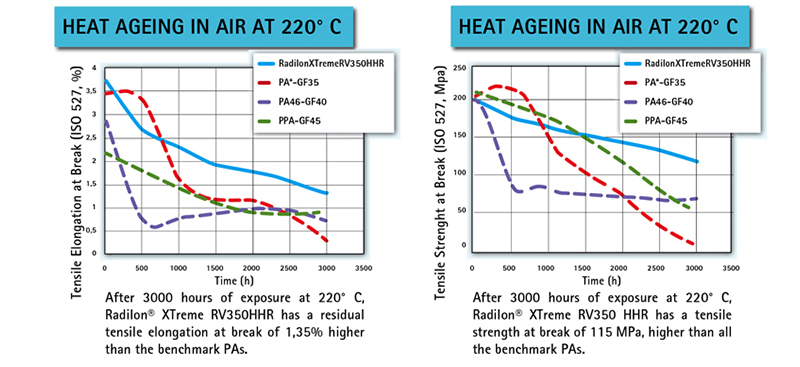 Long molecular chain PA 6.10 and PA 6.12 for resistance to chemical agents
RadiciGroup offers the Radilon® D line (partially bio-based PA 6.10) and the Radilon® DT line (polyamide 6.12) as engineering plastics for the production of ducts for fuel, cooling, transmission and brake systems. 

Dimensional stability, high-temperature and stress cracking resistance, but most of all chemical resistance and low permeation make the Radilon® D and Radilon® DT lines particularly suitable for smooth or corrugated ducts that need high resistance levels.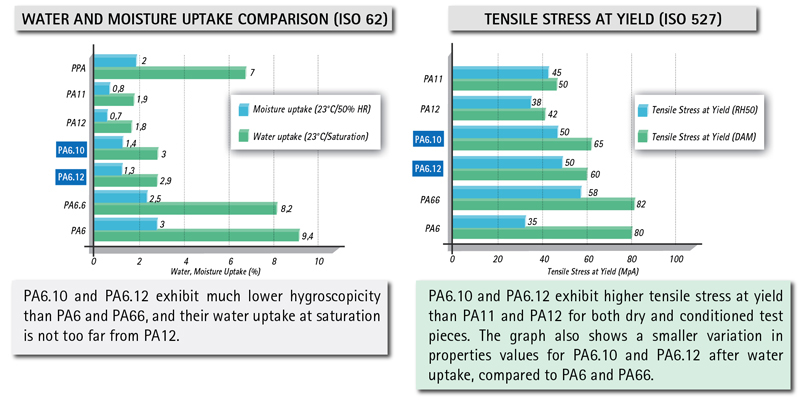 Synthetic fibres to increase the performance of hydraulic hoses
Raditeck®, a synthetic PA 6.6 yarn, has good tenacity properties and is the perfect choice for covering hydraulic hoses and transmission belts.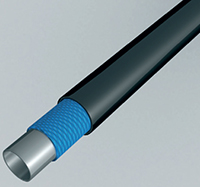 The special formula devised by the Specialty Chemicals business area and the single-step spinning technology create a high-performance
fabric
which greatly improves the duration and resistance of hoses.