Connectors
Intake, thermal and fuel systems for the automotive industry
Inside the engine and, in general, inside the whole structure of a vehicle, the ducts for the engine cooling, ventilation, and air intake systems, as well as fuel system lines, have to be resistant to chemical agents, and, at times, high temperatures.
Radilon® HHR, Radilon® Aestus, and Torzen® Marathon withstand high temperatures
The RadiciGroup High Performance Polymers Business Area has developed the Radilon® HHR, Radilon® Aestus (PPA) and Torzen Marathon products, which are made resistant to thermal oxidation by special additives and are thus able to retain their characteristics even after exposure to temperatures higher than 200°C.
More in detail, Torzen® Marathon is suitable for applications with continuous service hot air temperatures of up to 190°C. Radilon® HHR features good heat ageing at temperatures of up to 210°C. Radilon® Aestus T, a polyphthalamide polymer, features excellent chemical resistance to engine coolants at high temperatures, excellent dimensional stability and stiffness retention after moisture absorption.
Among the many high temperature applications are: turbo ducts, air intake manifolds, thermostats, water pump impellers and many more.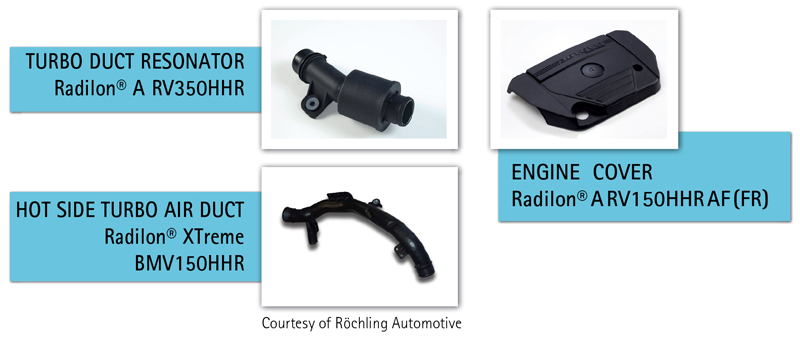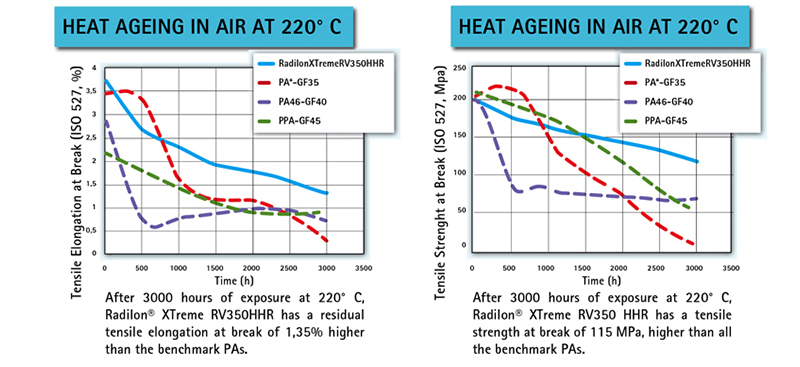 Long molecular chain PA 6.10s and PA 6.12s featuring chemical resistance
For the manufacture of auto fuel systems, cooling systems, transmission and brake lines, RadiciGroup offers the Radilon® D line of products, made in part with partially bio-base polyamide PA 6.10, and the Radilon® DT line of PA 6.12 polyamides.

Dimensional stability, resistance to high temperatures and stress and, above all, chemical resistance and low permeability make the Radilon® D and Radilon® DT products particularly suited to both smooth and corrugated hoses.
.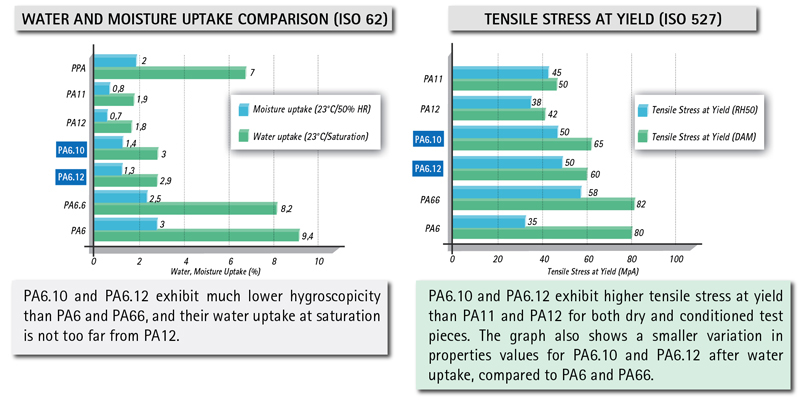 Synthetic fibres to enhance hydraulic hose performance
Raditeck®, a PA 6.6 synthetic yarn featuring good tenacity characteristics, is the perfect choice for covering hydraulic hoses and transmission belts.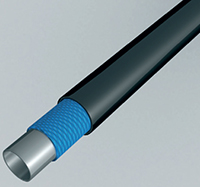 The special formulation developed by the RadiciGroup Specialty Chemicals Business Area, together with a single-step weaving technology, allows for weaving high performance fabrics that noticeably increase hose resistance and life.