Interior
Materials for Design
Polyester and nylon are among the most popular materials for home furnishings: RadiciGroup offers many solutions combining high performance and good looks.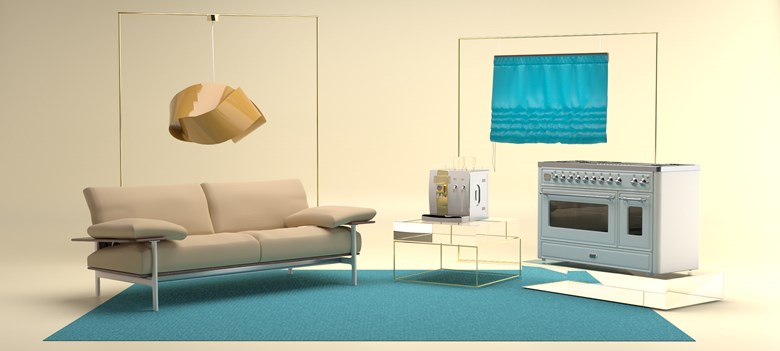 Household furnishings come in a vast assortment, and RadiciGroup delivers the materials needed to  manufacture products that are durable, resistant and sustainable, yet highly aesthetically pleasing. Polyester yarn finds application especially in fabric for curtains, sofas, and various types of coverings. The choice of colours is practically limitless, and RadiciGroup can provide tailor-made solutions even for small lots.  
RadiciGroup nylon fibres (yarn and staple) are ideal for the manufacture of carpets combining innovation and aesthetics. With over 75 years of experience in polyamide production, the Group makes its know-how available to the interior design field.  
RadiciGroup nylon engineering plastics are high-quality materials suitable for performance- and sustainability-oriented design projects: furnishings and kitchen accessories, as well as components needed for the optimal operation of household appliances.