Exterior
Materials for Design
UV stability, a wide range of colours and product certification: these are the main guaranteed features of the products RadiciGroup delivers for Exteriors.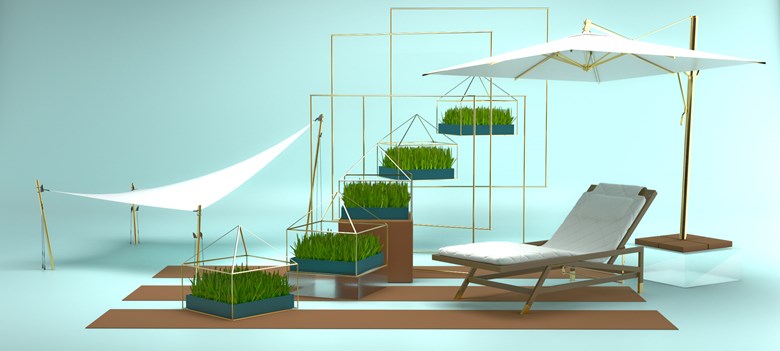 To begin, RadiciGroup polyester yarn comes in a wide range of counts, colours and customizable technical characteristics that make it ideal for the manufacture of outdoor awnings and furnishings.  
Synthetic grass is also increasingly found in gardens and other outdoor spaces, with the goal of creating relaxing evergreen places requiring little maintenance and a long useful life. RadiciGroup's artificial grass yarn can be used to manufacture durable and aesthetically pleasing synthetic turf for playgrounds and decorative spaces, thus enhancing the quality of life in the outdoors.