History
Tessiture Pietro Radici's history spans a period of over 65 years beginning in the early 1940s.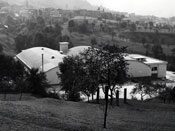 It is the story of a traditional textile company, which through the years has evolved and transformed itself into an internationally recognized industrial group. Today RadiciGroup is a solid, reliable, flexible and dynamic enterprise whose industrial businesses have experienced rapid growth worldwide.
Origins
Tessiture Pietro Radici
(
TPR
) was officially founded in 1941 by Pietro Radici, who already in the early 1920s had started a series of production activities. These businesses have been carried on and progressively expanded by new generations of the Radici family.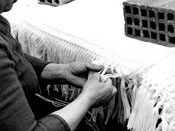 At the beginning and during the first few decades,
TPR
produced carded yarn from bales of wool waste blended with white and black cotton and rayon. The raw material was spun and handed over to "copertini", local loom artisans who would weave it into fabric.
1950s and 1960s
By the end of the 1950s
TPR
was selling its products all over Italy. Towards the end of the 1960s, increasing competition in the textile sector led the company to take its first steps toward internationalization: a joint-venture was formed in Algeria to open a textile factory equipped with last generation Somet and Rüti looms.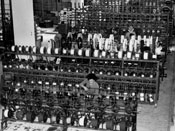 1970s and 1980s
During the 1980s
TPR
began to diversify horizontally. At the end of the 1980s, after a plant revamp, the company started to produce and print items made of non woven spunbond fabric, such as tablecloths, upholstery and bedspreads.
This was in response to demand from a fast growing market in which
TPR
's future would lie. In addition to continuous technological progress in work methods and machinery, the 1980s saw the beginning of the computerized office at
TPR
.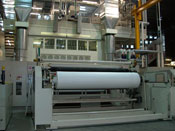 1990s and 2000s
In the 1990s
Tessiture Pietro Radici
actively entered the non woven spunbond sector.
During the 2000s
TPR
has enhanced its
line of spunbond non woven spunbond products
, which are marketed and sold under the Dylar® brand name.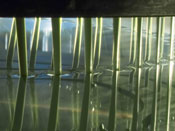 Tomorrow...
Among the secrets of
TPR
's past and present success is our passion for our work. And what about the future? We will keep on working with the same passion and enthusiasm. We want to continue to do what we do best. And do it even better. This is our goal and our challenge for the future.