Factory
Chemical protective clothing. Category III, Types 5-B and 6-B.
Types 5 and 6 offer the perfect synthesis between protection and comfort.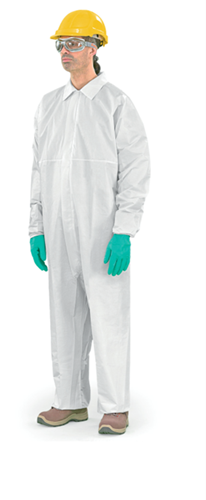 Key features
Coveralls with collar.
High protection against liquids and particles.
Precisely designed to maximize comfort and ergonomics.
Antistatic treatment (in conformity with EN 1149-5:2008).
Elastic around wrists and ankles. Glued-in elastic waist.
Sizes: S to XXL.
The main applications include: oil & gas industries, pharmaceuticals, chemicals, automotive, food (meat and fruit/vegetable processing) and numerous maintenance operations.
Download