Case History
Selected projects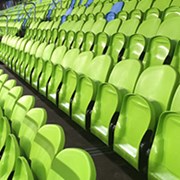 Colorful, quality, safe and reliable: the seats of sports facilities can boast these characteristics thanks to the raw materials with which they were made. 
Radiflam® engineering plastics
by RadiciGroup are flame retardant products based on PA 6, PA 6.6 and PBT with flame retardant properties, excellent electrical and mechanical characteristics.
In the occasion of Rio de Janeiro Olympic Games Radiflam® S RV300UKHF 3010 BK has been used for Centro Olimpico de Tiro Esportivo, Arena da Juventude, Centro Olimpico de Hóquei, Arena do Futuro and Centro Aquático Maria Lenk.
This line of polyamide 6 flame-retardant 30%-glass-fibre filled specialties has been used to manufacture the stadium seats and many of their components and accessories (such as, armrests, bolts and supports).
Radiflam® S RV300UKHF 3010 BK ensures that the final plastic parts feature maximum performance in terms of mechanical resistance, flame-retardancy, aesthetic appearance, and resistance to prolonged exposure to UV radiation and aggressive weathering, all the while complying with the Olympic Committee's stringent regulations on the safety of the sport facilities and the construction sector's specific technical regulations.
---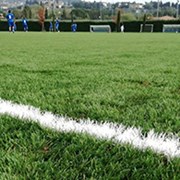 At the Coverciano football technical centre, a new eleven-a-side football pitch with artificial grass is now available: the FIGC technical sector objective is to ensure an ideal playable surface in any playing conditions and this is possible also thanks to the polyethylene yarn produced by RadiciGroup.
The new synthetic turf was manufactured with 
Radigreen® MFL PE S-CORE
yarn: monofilament yarn made of high-performance polymers, delivering high wear resistance, split resistance and playing field uniformity over time. The turf and the whole system were designed and produced by 
Sofisport, an Italian company specializing in the manufacture, installation and maintenance of artificial grass fields produced with the most up-to-date technologies.
Artificial grass carpet made with 
Radigreen® MFL PE S-CORE
is an invitation to play: it has the look of natural grass at its best, without the high maintenance cost of natural grass. Moreover, the two-colour versions allow manufacturers to successfully reproduce the various green tonalities of natural grass blades, thus making the synthetic turf even more pleasing to the eye.
Radigreen® MFL PE S-CORE
is soft and pleasant to the touch like natural grass. Soft, but resistant – it will not cause skin abrasion, yet ensures excellent resilience. Still another advantage of the product is that it retains its characteristics over time. Indeed, before being placed on the market, the product has to pass rigorous tests of resistance to UV rays, weathering, and wear and tear over long periods of time.