Supplier and Customer Code of Conduct: RadiciGroup formalizes commitment to a sustainable supply chain
Value creation, environmental performance and social responsibility throughout the supply chain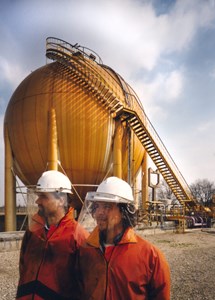 The new
Codes of Conduct for Suppliers and Customers
are now into force in all RadiciGroup companies; formal and voluntary commitments, shared with key
supply chain
actors, to achieve sustainability as an integral part of business strategy and in line with the requirements of the
Global Reporting Initiative
model to draft the Group's Annual Sustainability Report.

Both Codes identify the values that all those who interact, permanently or temporarily, with the Group's Companies should be inspired by. Legality, transparency, fairness, trust and collaboration are the principles underlying the building of a supply chain that is not only attentive to the quality of products or services, but also to the surrounding environmental, social and working conditions.

RadiciGroup therefore invites all its Suppliers and Customers to share the principles expressed in the Codes of Conduct; adhering to these principles is an important factor in supplier selection and evaluation and an opportunity to grow together with our customers in a sustainable manner in a perspective of continuous improvement.

«The Codes of Conduct are reference texts that we hope will become a habitual practice and practice for our Suppliers and Customers - said Angelo Radici, Chairman of the Board (which approved the two Codes) - not just to add value to our work relationships but also to increase our employees' sense of pride in belonging to our company, improve relationships with all stakeholders and attract those who believe in the same principles».