Radyarn® and Starlight® polyester yarn take centre stage at Techtextil.
TECHTEXTIL, a leading international trade fair for technical textiles and nonwovens, starts today! During the event RadiciGroup is showcasing Radyarn® and Starlight® polyester yarn.
Focus on four polyester yarn families
: conventional Flame Retardant, UV-Stabilized and Bacteriostatic, and
the innovative Ceramic.
Radyarn® and Starlight® Ceramic…
Polyester yarn lines designed for the development of high-quality fabrics featuring
thermoregulation
properties, in addition to high quality, colourfastness and safety.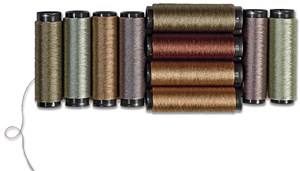 "These ceramic polyester yarns are among our latest innovative products developed for technical sportswear," said
Daniele Dossi
,
site quality manager of Noyfil SA.
"They are high-performance products, functionalized with natural, non-toxic ceramic compounds that endow fabrics with intrinsic thermoregulatory properties with no need for further downstream chemical finishing treatments. Thanks to their special composition, Radyarn® and Starlight® Ceramic yarns can absorb, reflect and emit heat energy in the form of far-infrared rays (FIR) – both the FIR radiated by the sun and present in the environment, and the FIR radiated by the body through thermogenesis. This special thermoregulatory property contributes to maintaining better body thermal equilibrium and stimulates superficial microcirculation."
"These yarns are particularly suitable for the manufacture of fabrics designed to ensure optimal comfort during intense physical activity," Mr. Dossi continued. "As of now, we have developed these yarns in raw, white, black and solution-dyed versions in several colours according to customer specifications. Bacteriostatic versions of the Radyarn® and Starlight® Ceramic yarns are also available."  
MORE INFO:
NEWS RELEASES