RadiciGroup Performance Plastics at Plast 2018: Innovation, performance and sustainability
European plastics market strategically important for the Group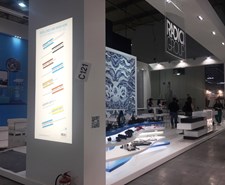 RadiciGroup is exhibiting at Plast 2018 (Pavilion 9 – Stand C121 D122), the trade fair for plastics and rubber held every three years in Milan.  During the first half of this year, the RadiciGroup Performance Plastics Business Area has already taken part in several important trade shows around the world: ChinaPlas in China, PlastIndia in India, and NPE in Florida, USA. Now the plastics compounder has a stopover in Italy, the home country of its headquarters. 

Plast 2018 is RadiciGroup's opportunity to acquaint the Italian market, and the European market in general, with its enhanced product range, backed by over 35 years' experience in plastics ¬— an industry that is now going through a delicate phase. 

"The engineering plastics market, and the polyamide market in particular, are going through a very turbulent stage due to structural shortcomings in the supply chain," pointed out Cesare Clausi, global sales director of RadiciGroup Performance Plastics. "Demand is steadily increasing, even in mature markets like Europe. And, in the last two years, Italy has started to grow again, maintaining its key position in Europe, second only to Germany. In this context, not only are we honouring all our commitments without causing inconvenience to our partners, but we are also embarking on a further expansion in production capacity, set to be completed by this summer and primarily involving our plants in Italy."
At the RadiciGroup Plast 2018 stand (Pavilion 9 Stand C121 D122) and also at the press conference scheduled for 31 May at 11:00 a.m., visitors can view the full product portfolio, including the offering of innovative materials for engineering applications developed in the course the last ten years by RadiciGroup Performance Plastics Research & Development.