RadiciGroup bets on research and innovation: sets up Radici InNova consortium
The new company's R&D to focus on sustainable solutions by pooling the competencies of all RadiciGroup companies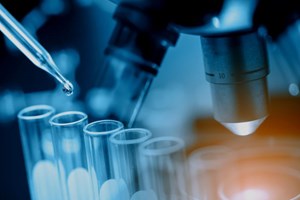 RadiciGroup has announced the founding of Radici InNova, a non-profit consortium, to carry out the Group's strategic aims of ensuring business continuity, improving corporate competitiveness and creating value for the community. The new company's main object is the development of new research and innovation projects for the chemical, high performance polymers and advanced textile solutions sectors, in accordance with the RadiciGroup sustainability strategy.
Indeed, Radici InNova renews and strengthens RadiciGroup's commitment to a development model that balances economic profitability with environmental sustainability and social equity.
The new company will take advantage of and improve the synergies of the R&D activities that have long been carried on by the RadiciGroup Specialty Chemicals, High Performance Polymers and Advanced Textile Solutions Business Areas.
"The formation of Radici InNova represents an important milestone for the whole Group on its path towards innovation, which was started many years ago," Angelo Radici, president of RadiciGroup, said. "In fact, during the years, innovation has been a key element that distinguishes us and enables us to expand into a variety of sectors and supply the market with competitive, cutting-edge products and solutions. By sharing the know-how and the competencies of the various Group business areas, it will be possible to develop integrated advanced research projects, in accordance with our sustainability strategy and inspired by the principles of environmental protection and the circular economy, ensuring constant growth and a better future for generations to come."
By leveraging internal competencies and targeted relationships with third parties, Radici InNova will manage and coordinate all the Group's strategically essential research activities, with the objective of strengthening the role of innovation as a driver of RadiciGroup development. Furthermore, the new company will actively foster the continual improvement of products and processes, while optimizing the use of resources and lowering the environmental impact of its activities.