RadiciGroup at the 56th Dornbirn Man-made Fibers Congress: Focus on products for industrial applications
The Group continues investing to expand its product range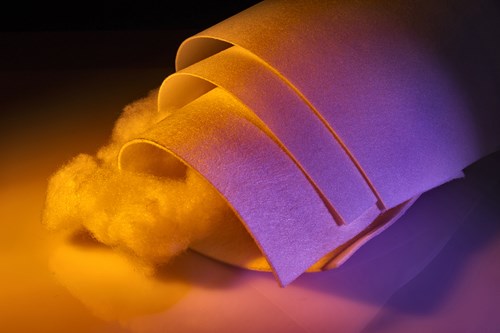 Thursday, 14 September (11:50 am), is the date for the RadiciGroup presentation at the 56th Dornbirn Man-made Fibers Congress, in Dornbirn, Austria. At the event, the Group is illustrating the technical characteristics of its new industrial fibres that have been developed thanks to special investments in new resources and technologies and close synergy with its Specialty Chemicals Business Area. RadiciGroup Specialty Chemicals has the capability and resources to engineer specialty polymers for industrial use, as well as for other applications, and provide support during the realization process – design, development, fine-tuning and industrialization – of increasingly more customized products.
These products sold under the dorix® teck name, in combination with the already well-known Radilon® Staple Fibre range, further strengthen RadiciGroup's presence in the nonwovens sector. The dorix® teck items can be supplied in both raw and solution-dyed versions, are available in a variety of colours and ensure optimal performance in any type of application.

"RadiciGroup's strategy," commented Marco De Silvestri, marketing manager of the Comfort Fibres Business Area, "is increasingly oriented towards optimizing the internal synergies arising from within our big Group and our deep knowledge of the chemistry of materials. The goal is to expand our already extensive polyamide yarn and staple fibre range and become a reliable partner in the development of high-technology products, also in the technical and industrial field. Moreover, we want to support our customers on their path to innovation, while keeping in mind the fact that they are more and more focused on product performance and the cost/benefit ratio."