RadiciGroup at Chinaplas: once again the focus is on performance and sustainable innovation
From 25 to 28 April RadiciGroup is back at

Chinaplas

, the major trade fair for the plastics and rubber industries in Asia. The Group has been operating on the Chinese market since 2003 – first with a sales unit and then a production unit, Radici Plastics (Suzhou) Co., Ltd., set up in 2006.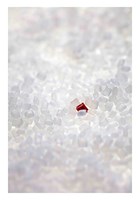 RadiciGroup's products, performance and sustainability are its centrepieces at the four-day exhibition at the Shanghai New International Expo Centre.
The product portfolio includes metal replacement solutions, specialty polyamides resistant to high temperatures, and long-chain polymers featuring enhanced chemical resistance.
"The distinctive elements of our innovative development strategy continue to be the performance-sustainability combination and our special focus on products, processes and people," said Gianluigi Molteni, head of marketing & business development for Radici Plastics Americas & Pacific. "These are the aspects that we intend to bring to the attention of the market here in Shanghai, during the international fair event."
"The Chinese market is very important for our growth," Mr. Molteni continued. "China plays a key role in determining the global development of many industries. To get an idea of the strong influence this country has on markets, it suffices to consider its contribution to the world's growth in car sales. During 2005-2015, car sales grew, worldwide, by about 60%. Without China, the growth would have been only 35%. In spite of the slowdown China is experiencing, the forecast up to the year 2023 for the automotive sector in this Asian country is more than good, and this gives us excellent growth prospects for our products, for which the automotive industry is our primary and most important target market. However, we find other sectors in China, such as packaging and construction, promising markets for a great variety of potential new products." 
In 2015, Radici Plastics (Suzhou) Co., Ltd recorded a positive growth trend of 40%.
"During the last two years we have significantly strengthened our presence on the Chinese market," said Edi Degasperi, CEO of Radici Plastics (Suzhou) Co., Ltd, "in terms of both sales volume and sales organization and production capacity. After completing the installation of a new production line last October, a new investment was made this year to meet the record growth in demand. In the next few weeks, we are going to begin work on another extrusion line, the fourth one, which will allows us to increase or production capacity by about 5,000 tons/year. Furthermore, we have extended our sales network to shore up our presence in eastern China. Now, we boast a uniform presence across the entire country and can continue to ensure quality, efficient service, maximum flexibility and reliability: our hallmarks since our founding."
"The outlook for 2016 is decidedly positive for us", Mr. Degasperi concluded." We are expecting a 20% increase in sales volume compared to the past year, and the auto sector is going to be the driving force of our growth and new developments."