RadiciGroup: 85% of production in Europe
Resource recycling and reuse are the key words of the Group's corporate strategy, in line with the European Commission's circular economy and ecodesign proposal.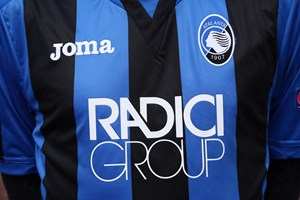 For RadiciGroup, Europe is where the most exciting challenges are playing out. The Group – headed by the Radici brothers, Angelo, Maurizio and Paolo – is engaged in the chemicals, plastics and synthetic fibres businesses and carries out 85% of its production in Europe, where it employs 2,624 people (3,060 employees worldwide in 2016) at 17 production sites (24, worldwide) and 7 sales sites (10, worldwide).

RadiciGroup boasts a 75-year-long tradition in the textiles business and, today, is the second-ranking European producer of polyamide (210,000 tons per year) and polyester (24,000 tons per year), which are two of the synthetic fibres most widely used worldwide for a variety of applications, including automotive (55% of RadiciGroup sales revenue), apparel (technical and sportswear, in particular), furnishings and other industrial uses.  
Within the context outlined above, the Group has formed a partnership with Atalanta BC for the UEFA Europa League and the Coppa Italia. Europe is the playing field of this venture, for both the Group's business goals and the Nerazzurri Club's challenges in the UEFA Europa League football competition.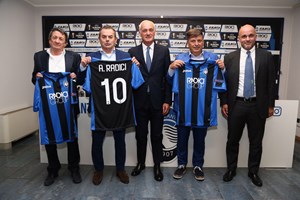 "Seeing the RadiciGroup brand on the Atalanta jerseys for the Europa League is something I can be proud of – underlined Maurizio Radici, vice President of RadiciGroup - Our Group was founded in Bergamo and still has its headquarters here, even though we operate all over the world, particularly in Europe, where 85% of our production takes place. We were a small provincial textile company and have become a multinational in chemicals, plastics and synthetic fibres. I'd like to thank Atalanta for giving Bergamo and all of us residents the opportunity to experience this magical European adventure."

RadiciGroup is the only European producer with complete control of its entire production process, from polymer chemicals to synthetic fibres and engineering plastics, including end-of-life recycling. This vertically integrated production model is capable of implementing what the European Commission is promoting in the field of circular economy, a system designed for the recycling and reuse of resources.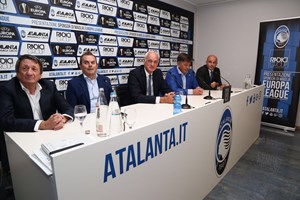 "RadiciGroup has long worked at developing low environmental impact materials and providing certification for its products and processes," stressed Angelo Radici, president of RadiciGroup. "Our Group can rightly be considered an ideal upstream supplier for an ecodesign-oriented market."