Radici Chimica, a fully certified company focused on business continuity
ISO 9001 and 14001 certification updated to ISO 2015, OHSAS 18001 renewed and a new milestone achieved: ISO 50001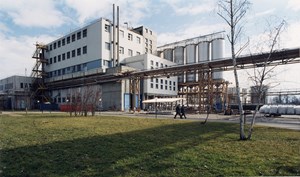 Numerous important goals were reached at Radici Chimica SpA in Novara, a strategic RadiciGroup company with over 300 employees and the producer of chemical intermediates and PA 6.6 polymers used as raw materials for the realization of a variety of products in the plastics and synthetic fibres industries.
The year started off with ISO 50001 energy management certification aimed at improving energy performance and progressively reducing energy consumption, followed by – just a few weeks ago –the renewal of two management system certificates: ISO 9001 for Quality Management Systems and ISO 14001 for Environmental Management Systems. Both certificates were renewed and concurrently updated to the 2015 standard.  Also performed was the triennial re-certification to OHSAS 18001 for Occupational Health and Safety Management Systems.
"Radici Chimica has adopted a continuous improvement approach," Stefano Alini, corporate quality manager of RadiciGroup, stressed. "Our shareholders' strong commitment, reaffirmed by the Group Policy for Quality, Environment, Health and Safety, is what drives the Novara plant and all the other Group production sites to constantly strive for ambitious goals, which may, in turn, serve as the basis and motivation for new challenges."  
"Moreover," Mr. Alini continued, "transitioning to the 2015 version of the ISO 9001 and 14001 standards has required a change in structure: we've gone from a rules-based to a results-based system. This implies a greater focus on goals as indicators for improvement and performance evaluation."  The transition to the updated ISO standards provides the opportunity to revamp the management systems (and not only for certification purposes) into a useful tool the organization can rely on to ensure the adequacy and consistency of internal processes and dynamics in a continually changing business environment.