PLAST 2015: RadiciGroup focuses on innovation and sustainability.
Radici Novacips SpA, headquarters of the RadiciGroup Plastics Business Area – one of the world's leading manufacturers of a wide range of PA, PBT, TPE and POM engineering plastics – is back at PLAST, international exhibition for the plastics and rubber industries, in Milan from 5 to 9 May. 
At the event, RadiciGroup is focusing on its most recent developments and achievements in the fields of innovation and sustainability.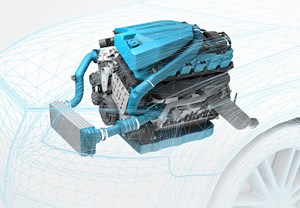 "At this year's PLAST, we are continuing to focus our attention on our RADILON® and RADISTRONG® specialities," said
Erico Spini
,
marketing & application development director of RadiciGroup Plastics
. "But that's not all. We are also showcasing RADIFLAM® ARV250 HF 3003 BK, our latest addition to the halogen- and red phosphorus-free flame-retardant line of products mainly targeted at the electrical market. This
UL94 V-0
rated material was developed for solar photovoltaic power applications, specifically for support housing for solar inverters, devices that convert direct current into alternating current."
Mr. Spini added: "Besides flame retardancy, the RADIFLAM® ARV250 HF 3003 BK performance characteristics include good mechanical properties, high resistance to UV rays, weathering and hot/humid cycles. What's more, the special formulation of this material ensures excellent protection for electronic inverter components, thus enhancing their reliability and safety."  
SUSTAINABILITY NEWS…
After obtaining EPD Process Certification for its Environmental Product Declaration (EPD) preparation and internal verification system (in June 2014) and developing EPDs for its Radilon® A and Radilon® S, PA 6 and PA6.6 engineering plastics,
Radici Novacips SpA
is now preparing two new EPDs for publication, one for its Heramid® reduced environmental impact post-industrial engineering plastics and the other for the recovery and recycling system for the same products.
"Our commitment and the scientific approach we have consistently followed on sustainability issues have led to success," said
Cesare Clausi
,
business manager Europe of RadiciGroup Plastics
. "Now, with the publication of the EPDs for our Heramid® products and their recovery and recycling system, we are taking a further step towards reaching our main objective: to provide our customers not only with scientific data on the environmental impact of our products – data that are verifiable and comparable –, but also with a variety of solutions to make the eco-design of materials a reality. And let us not forget that eco-design is tightly linked to product performance."
"We intend to continue and extend the application of this environmental impact assessment tool," Mr. Clausi concluded, "because we think it is an essential service for the innovation of truly sustainable products."
MORE INFO:
PRESS RELEASE