Performance Days, RadiciGroup attending for the first time
Vertical integration and sustainability are the Group's strong points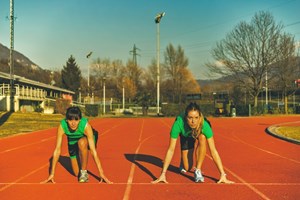 RadiciGroup Comfort Fibres is taking part in Performance Days (Munich-Germany, 28-29 November 2018), a trade fair dedicated to trends and innovations in the field of yarns, fabrics and accessories, with special attention to sportswear, athleisure and safety.
This is the first time the Comfort Fibres Business Area attends such a technical and sector focused event, visited by the leading professionals of European brands. The aim is to showcase RadiciGroup wide product portfolio ranging from different types of nylon yarns (Radilon® – Raditeck®) to polyester yarns (Starlight® - Radyarn®), all suitable for a number of applications.
"Our business area - says Marco De Silvestri, Marketing Director of RadiciGroup Comfort Fibres - has been working for a long time on the development of innovative and performing yarns for the sports and leisure sectors, but also for workwear. In the first case, the main characteristics of the yarns have been be breathability, lightness, comfort and resistance, while in the latter the focus has been more on flame retardant properties and mechanical resistance to abrasion and tearing».
RadiciGroup range is among the largest available on the market, boasting two strong points: vertical integration in the nylon chain (from polymerization to spinning) and a certified sustainability system for products and processes.
«The eco-conscious brands, keen on reducing the environmental impact of their products - De Silvestri concludes - consider RadiciGroup as the ideal partner, able to supply sustainably manufactured products made in ISO certified plants, products whose traceability is guaranteed along the entire supply chain. Highly appreciated by the brands are our solution-dyed yarns that allow a considerable saving of water, and our r-PET polyester yarns deriving from the post-consumer recycling of common plastic bottles. We are more than ready to give our contribution to a truly sustainable European textile industry. And here at Performance Days we will prove it».