PEF compliance for Radigreen® synthetic turf yarn study
Environmental impact study validated by Certiquality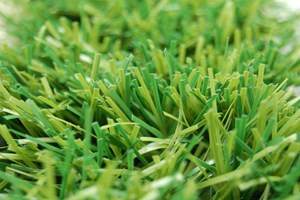 Certiquality has recently issued a Product Environmental Footprint (PEF) Statement of Compliance to Tessiture Pietro Radici for its Radigreen® MFL PE, a yarn ideal for the manufacture of synthetic turf. In line with the RadiciGroup sustainability strategy (the first Group PEF certification dates back to 2013), Tessiture Pietro Radici, a Group company engaged in the production of artificial grass yarn, decided to pursue the approach of voluntary environmental impact measurement of its products. 

The PEF Statement of Compliance refers to a study of the entire yarn production process – from the extraction of crude oil to the production of polyethylene polymer (used as raw material for the process), down to the manufacture of yarn ready for delivery to customers. 
It is a short, traceable production chain, in which the environmental impacts are measured for each and every process phase. The results attest to the fact that the environmental impact of the Radigreen® MFL PE production process is among the lowest in the synthetic turf yarn market.

With the EU Commission Recommendation 2013/179/EU, the European Union introduced the Product Environmental Footprint (PEF) method for the calculation, assessment and third party validation of the environmental impacts of products and services along their entire life cycle.

 "We live in a context in which there is much talk about sustainability and reducing the environmental impact of industrial activities, but there is also a need for harmonising the diverse measurement methodologies available today," stressed Enrico Buriani, managing director of Tessiture Pietro Radici. "By adopting the methodology recommended by the EU, we aim to be as transparent as possible with our customers: we supply them with reliable and comparable environmental data, in light of continuous improvement in performance. Our Radigreen® yarns are all 100% recyclable and, as such, contribute to the recyclability of synthetic turf at the end of its life," Mr. Buriani added. "With the PEF methodology, we are able to supply accurate identity cards of our products, certified by Certiquality, an impartial third-party verifier."