PA engineering plastics: RadiciGroup kicks off production in Mexico at Radici Plastics Mexico S. de R.L. de C.V.
Radici Plastics Mexico S. de R.L. de C.V., a new RadiciGroup company: the RadiciGroup Plastics Business Area has strengthened its production capacity in the North American market by acquiring the polyamide engineering plastics division of Resinas TB, a Mexican manufacturer with over 40 years' experience in the plastics industry. The sale was closed yesterday on 4 August.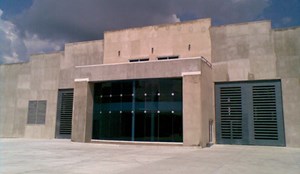 Located in Ocotlán near Guadalajara – a logistically strategic area to serve automotive firms in North and Central Mexico –, the Mexican facility has an installed production capacity of 8,000 tons per year and employs over 30 people. The newly acquired
Radici Plastics Mexico
, will allow RadiciGroup, already present in North America with its Radici Plastics USA Inc. production unit in Wadsworth, Ohio, to operate directly on the Mexican market, thus strengthening its market and competitive position in North America and Central America.
"In the last three years, Mexico has kept up double-digit growth in our business," said
Luigi Gerolla
, CEO of the RadiciGroup Plastics Business Area. "It is an extremely attractive market for us, particularly in automotive, a steadily growing business. The main players in the automotive industry, top brands such as  FCA, BMW, General Motors, Nissan, Ford and Volkswagen Audi, to name just a few, have been investing heavily in Mexico for some time, as have the major world automotive part manufacturers."
"Radici Plastics Mexico, which is already in full operation," noted
Danilo Micheletti
, COO for North America, South America and China of the RadiciGroup Plastics Business Area, "will synergistically combine our well-established sales network, our knowledge of the Mexican market and Resinas TB's competence in the polyamide industry, with the state-of-the-art know-how in nylon chemistry and the vertically integrated raw materials production that epitomize our Group."
"Thanks to this acquisition," Mr. Micheletti continued, "we can support a series of important new projects that we are working on with auto industry players in Mexico and all of Central America. What's more, we can better support the customers we have been serving through our US site, ensuring greater competitiveness in terms of both production and logistics. The technical content and quality of our raw materials, formulations and product range, as well as our technology, will be identical to those available at all of RadiciGroup Plastics' other locations around the world."
PRESS RELEASE