Macron and RadiciGroup collaborating for sustainability
Two symbols of Italian manufacturing excellence pool their competencies to produce totally green technical sportswear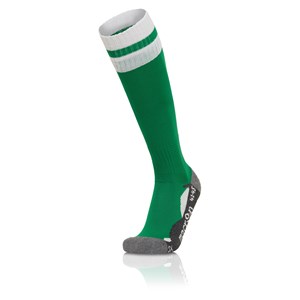 To be leaders of change and promoters of a sustainable business model that provides traceable, virtuous and competitive production and supply chains, with benefits for all stakeholders. This is the corporate strategy of both Macron, an international brand leader in the sportswear industry based in Bologna, and RadiciGroup, an Italian multinational headquartered in Bergamo and world leading manufacturer of a wide range of chemical intermediates, polymers, high-performance engineering polymers, and advanced textile solutions for a variety of applications, mainly in the fashion industry.
The two standard bearers of Italian entrepreneurship excellence have decided to pool their competencies to develop and produce technical sportswear combining high performance and sustainability. One notable result of this collaboration is a type of sports socks made of Renycle®, a yarn manufactured by the Bergamo-based group from recycled nylon 6, a high-value material with excellent resistance, dyeing characteristics, softness and versatility. At RadiciGroup, production scraps are recovered, recycled and reconverted into polymers, and eventually spun into yarn featuring technical characteristics comparable to the yarn made of fossil-source materials, but boasting decidedly better environmental performance. In fact, the above-mentioned new yarn range reduces CO2 emissions by almost 90% and generates energy savings of more than 87% and water savings of 90%.
Macron and RadiciGroup have long since embarked on a green path engaging their entire production chain, by launching initiatives and promoting solutions aimed at protecting the environment, while at the same time making targeted investments in sustainable innovation.