Innovative polymers solutions in a fast evolving market
Two webinars (14 and 28 October) hosted by UL Prospector to present RadiciGroup High Performance Polymers latest innovations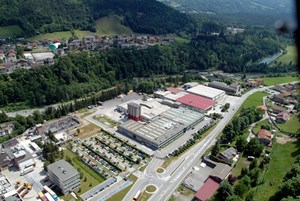 RadiciGroup High Performance Polymers - a global company active in the development and production of polymers for engineering use - will present its latest innovations in two separate webinar sessions, hosted by UL's Prospector platform.

During the first session (14th October) RadiciGroup experts will focus on innovative solutions for e-mobility and on high temperature polyamides and advanced structural component design.

The webinar scheduled October 28th will present RadiciGroup Sustainability approach, with an overview on polyamide grades containing post-industrial recycled raw materials. Moreover, particular attention will be paid to future trends and challenges in the electric and electronic markets.
Waiting for you!
Click here for more info and for registration:
Webinar 14 October 9.00 a.m. EDT (3.00 p.m. CEST)
Innovative polymers solutions in a fast evolving market – Part one
https://knowledge.ulprospector.com/10931/pe-webinar-innovative-polymers-solutions-in-a-fast-evolving-market-part-one/
Webinar 28 October 9.00 a.m. EDT (2.00 p.m. CET)
Innovative polymers solutions in a fast evolving market – Part two
https://knowledge.ulprospector.com/10992/pe-webinar-innovative-polymers-solutions-in-a-fast-evolving-market-part-two/