Inno.Pro.Wire: the production of the first manufactured products is ready to start
From theory to praxis: thanks to the cooperation between Maccaferri Industrial Group and RadiciGroup Performance Plastics, a new method for the production of sustainable steel wires will soon be available to the building sector.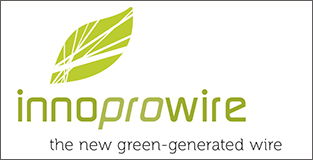 A training day dedicated to
LIFE-Inno.Pro.Wire
, in order to review the current progress of the project, funded by the European Union and stemming from a partnership between Maccaferri Industrial Group (through its companies Officine Maccaferri SpA and SAMP SpA) and RadiciGroup (through Radici Novacips SpA, headquarters of the Performance Plastics business area). 
We remember again that this is a challenge which aims to design an innovative process with a lower environmental impact, for producing extruded steel wires to be used for the realisation of metal net protection and containment structures. The sustainability aspect of the project is the use of polyamide-based polymers as a viable alternative to PVC for coating steel wires.
The workshop, organised by Maccaferri Industrial Group and RadiciGroup at the Istituto Chimico Natta in Bergamo, saw the participation, as well as of the students, of Giuseppe Riva, director of Plastics Europe Italy, of Ruggero Targhetta, President of EURIS srl, and of Gioia Garavini of Ecoinnovazione srl.