GRS certification for RadiciGroup recycled polyester
The Group's measured sustainability is also certified to the Textile Exchange standard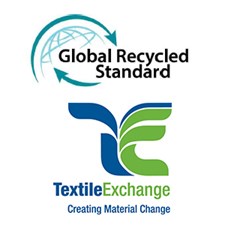 RadiciGroup's post-consumer recycled polyester yarns, r-Radyarn® and r-Starlight® – UNI 11505-certified since 2014 – have recently been certified to the Global Recycled Standard (GRS) promoted by the Textile Exchange, a non-profit organization that operates internationally for the promotion and responsible development of sustainability in the textile industry. From 22 to 24 October, the organization sponsored a three-day event in Milan where the key theme was "Accelerating Sustainability in Textile and Fashion".
"GRS certification was yet another goal achieved by the Group – evidence of its customary transparency with the greatest clarity," pointed out Filippo Servalli, marketing and sustainability director of RadiciGroup, emphasizing how measuring environmental impacts and continuously working to reduce them is always a top priority of the Group. "Indeed, these are the operative words guiding the RadiciGroup Comfort Fibres Business Area on a daily basis on its road to certifying its fibres obtained from recovered materials."
The GRS certificates obtained by RadiciGroup cover two families of products: raw and yarn-dyed  95% r-PET and solution-dyed 85% r-PET.
Compliance with GRS requirements allows the Group to provide a third-party-verified report with every delivery of r-Starlight® and r-Radyarn®, certifying the content and the origin of the recycled materials used to make the product, as well as its compliance with the environmental and social requirements of the entire supply chain.  Thus product requirements (covered by UNI 11505) are complemented by system requirements: a decision that responds to market demand and moves toward full traceability of the raw materials.