Countdown to K 2022
New from RadiciGroup at the fair: orange materials for high-voltage applications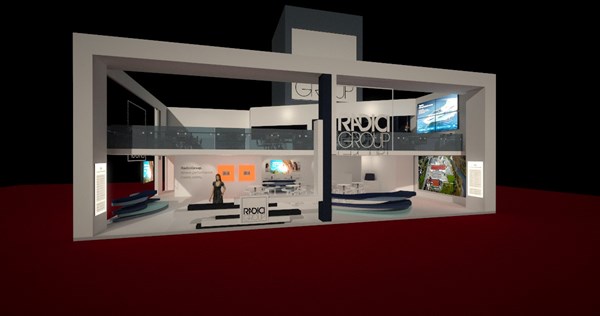 Preparations are in full swing at RadiciGroup for K 2022, the most important trade fair in the polymers sector (Dusseldorf, 19-26 October 2022). The Group will be present at the fair (Hall 6 Stand B10) with products and innovative solutions from its Specialty Chemicals and High Performance Polymers business areas.

Sustainability is going to be one of the main themes at the RadiciGroup stand, not only because the Group is constantly striving to expand its offering of low environmental impact products, but also because it is committed to serving as a true partner for those customers who want to make environmentally friendly choices. On display at K 2022 are samples of fabric made from Renycle®, a RadiciGroup brand identifying engineering polymers containing a varying percentage of recycled polyamide of post-industrial or post-consumer origin recovered by mechanical recycling, as well as other materials made of PA610, a polyamide partially of bio origin.

There are many applications, particularly in the electric mobility sector, where product lightweighting and safety are the main drivers. These are precisely the features that have guided the Group in defining its new proposals, among which a range of products for high-voltage applications, such as connectors for electric vehicles, which require orange-coloured compounds. "We now have a portfolio of flame-retardant and standard products (Radiflam and Radilon) that have passed the most stringent tests of prolonged exposure to high temperatures without any negative effects on the properties, including colour stability, which, in this case, has to remain orange for safety reasons", said Erico Spini, global marketing manager of RadiciGroup High Performance Polymers.

The RadiciGroup technical specialists at the fair will show visitors the new Group developments in the water, heating and sanitary systems, electrical/electronics and consumer and industrial goods sectors, as well as actual case studies in metal replacement – risk-free thanks to our CAE team.

Two events are scheduled at the stand during the fair: on 20 October, at 4 pm, a press conference entitled "Innovation at RadiciGroup High Performance Polymers: sustainable, reliable and safe solutions for the future" and, on 25 October, at 11.30 am, a meeting to illustrate a practical example: the RadiciGroup CAE Service's approach to designing a part traditionally made of aluminium using the Group's latest-generation specialty polymers for structural applications. Title: "A case history of metal replacement with Radilon® engineering polymers".