China: RadiciGroup sales double in two years
At ChinaPlas 2017, focus on engineering plastics for the automotive and electrical/electronics industries. Extrusion specialty sales also on the rise.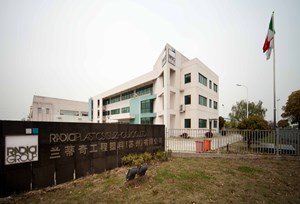 RadiciGroup Performance Plastics
– the RadiciGroup Business Area specializing in the manufacture of polyamide and polyester engineering plastics and thermoplastic elastomers – is participating in the
31st edition of Chinaplas (Stand H11.2 - J51)
, where the Group is showcasing its latest solutions to over 140,000 expected visitors. These products are made possible by RadiciGroup Performance Plastics' superior know-how and its almost 15 years' experience in the Chinese market, as well as the added value of being part of a Group with a worldwide presence and a vertically integrated polyamide production chain.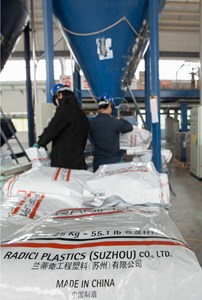 Indeed, continual growth and shared innovation – the guiding principles of RadiciGroup's global strategy – are also the pillars upon which the Group's production unit in China,
Radici Plastics Suzhou Co. Ltd
, has built its business operations. The Chinese plant employs specialized personnel to ensure that its products achieve the highest levels of quality, performance and innovation.
"Usually, Radici Plastics Suzhou participates in the Chinaplas event held in Shanghai," pointed Gianluigi Molteni, Head of Marketing & Business Development for RadiciGroup Performance Plastics Americas & Pacific. "This time, we've decided to come to Guangzhou, because, during the last two years, we have further strengthened and developed our sales network in southeast China, yielding an increase in the number of customers in the area. This trade fair gives us the opportunity to meet our new customers and acquaint them with our product offering. Furthermore, we want to signal our strong commitment to the Chinese market, in part as a response to the extensive growth recorded here in the last few years".