Automotive Polyamide Circularity? Yes, it's feasible!
Here are the results of RadiciGroup in the Car E -Service project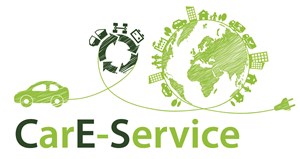 CarE-Service - the project that has received funding from the European Union's Horizon 2020 programme with the goal to develop innovative circular economy business models for the automotive industry – entered its final phase.

Starting in 2018, it is now time to share the results of over three years of work: on Tuesday 29 June a virtual event is scheduled, in which RadiciGroup High Performance Polymers will present what has been done within the program.
RadiciGroup High Performance Polymers, coordinated by the National Research Council of Italy, is the only producer of engineering polymers participating in the CarE-Service project.
The Group has performed quantitative feasibility studies on polyamide recovered from automotive components. The parts have been dismantled from end-of-life cars, properly treated, and then recompounded.
The aim of the project is to produce engineering polymers using secondary raw materials obtained from end of life parts and to obtain performance comparable to that of engineering polymers made with virgin raw materials.
A demonstration video of all the actions undertaken by RadiciGroup High Performance Polymers will be the main tool for sharing the initial challenges and results achieved with companies, universities, research centers and institutions, through the words of the protagonists.
Click here to register for the webinar
Click here for more info on Car E Service
The video will be made public following the event of 29 June on the radicigroup.com website at the following link:
https://www.radicigroup.com/en/news-media/video