Markets
Heraflex® thermoplastic polyamide offers the ideal solution for a wide variety of applications, from sports equipment to technical footwear, electric-electronic and automotive, construction and industrial markets, household and many others.
Heraflex® thermoplastic polyamide
is developed to offer numerous advantages, depending on the specific application: suitable for injection moulding or rotational moulding of hollow bodies; surface quality as desired; colourfastness; durability; and no breakage or crumbling. Moreover, Heraflex® thermoplastic polyamide has good resistance to cutting, cracking and abrasion, and no plasticizers need to be added. This is why
Heraflex® compounds are always the ideal solution
.
---
FURNISHINGS HOMEWEAR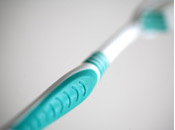 Household goods

• kitchen and tool handles (HERAFLEX A)
• screwdrivers handles (HERAFLEX A)
• toothbrush soft touch (HERAFLEX A)
• knife handles (HERAFLEX A)
• clothes hanger grab (HERAFLEX B)
• safety bathmat (HERAFLEX A - HERAFLEX B)
• soft touch household handles (HERAFLEX A - HERAFLEX B)
• soft touch parts of power tools (HERAFLEX A - HERAFLEX B)
• faucets gasklets (HERAFLEX A - HERAFLEX B)
 
---
AUTOMOTIVE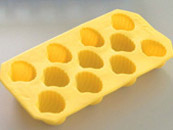 Interiors

• window seals (HERAFLEX A - HERAFLEX B)
• door seals (HERAFLEX A - HERAFLEX B)
• dust/rocker seals (HERAFLEX A - HERAFLEX B)
• under the hood seals (HERAFLEX A - HERAFLEX B)
• lamp seals (HERAFLEX A - HERAFLEX B)
• airbag covers (HERAFLEX A - HERAFLEX B)
• instrument panel (HERAFLEX A - HERAFLEX B)
• door panel skin (HERAFLEX A - HERAFLEX B)

Esteriors

• rocker panels (HERAFLEX A - HERAFLEX B)
• exterior trims (HERAFLEX A - HERAFLEX B)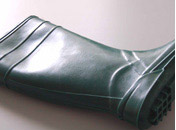 Under the bonnet

• radiator coolant hoses (HERAFLEX A - HERAFLEX B)
• air-conditioning hoses (HERAFLEX A - HERAFLEX B)
• brake hoses (HERAFLEX A - HERAFLEX B)
• air ducts (HERAFLEX A - HERAFLEX B)
• grommets (HERAFLEX A - HERAFLEX B)
• connectors (HERAFLEX A - HERAFLEX B)
• wire and cable jacketing (HERAFLEX A - HERAFLEX B)
 
---
SPORT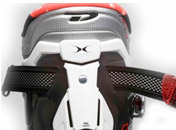 Technical footwear

• diving flippers (HERAFLEX A)

Sports equipment

• tennis racket handle (HERAFLEX A - HERAFLEX B)
• swimming goggles (HERAFLEX A)
• facemasks (HERAFLEX A)
• bike handles (HERAFLEX A)
• wet suits (HERAFLEX A)
 
---
BABY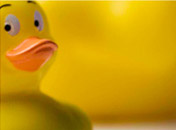 Baby articles

• toys (HERAFLEX A)
• baby bottle nipples (HERAFLEX A)


TECHNICAL - INDUSTRIAL

Various

• pen soft touch (HERAFLEX A)
• dummies (HERAFLEX A)

Food packaging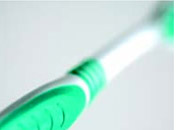 • synthetic corks (HERAFLEX A)

ELECTRIC - ELECTRONIC

Cables

• power cables coating (HERAFLEX A - HERAFLEX B)
• building wire coating (HERAFLEX A - HERAFLEX B)
• communication cables coating (HERAFLEX A - HERAFLEX B