Less water
The biopolymer yarn got a dyeing technology allowing important water savings.
Saving water resources is of the utmost importance in CornLeaf yarn production, especially in the following two stages:
 
Production of Ingeo™ PLA bio polymer, used to make CornLeaf yarn.
Solution dyeing of CornLeaf yarn.

Ingeo™ PLA biopolymer production
CornLeaf yarn is produced with Ingeo™ PLA biopolymer. During the entire Ingeo PLA biopolymer manufacturing process – from sourcing agricultural raw materials to polymerization – there is substantially less water usage compared to the production processes for other man-made fibres present in today's global textile market.
 

CornLeaf solution dyeing
CornLeaf yarn dyeing technology allows even greater water savings. The so-called "solution-dyeing" process provides significant advantages:
 
Colours and additives are incorporated into the fibre.
Highest possible colourfastness (colour chart specifications are available).
Guaranteed colour consistency.
Reduced water and energy use compared to traditional dyeing methods.
Oeko-Tex Standard 100 Class 1-certified.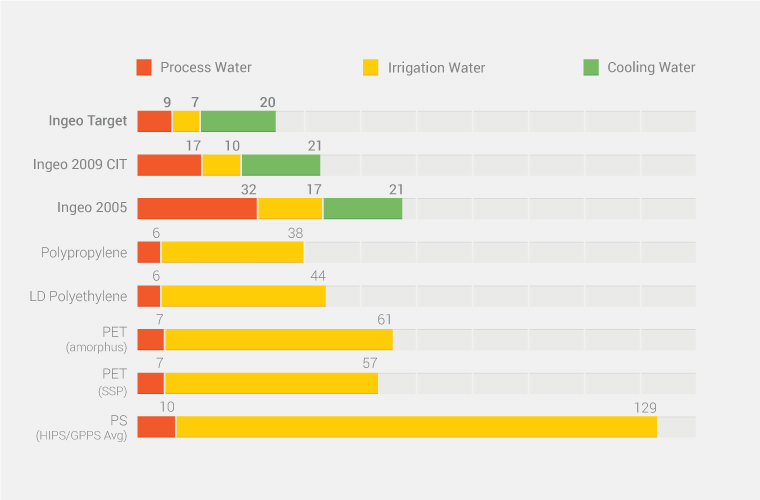 The significant total water use savings achieved in the manufacture of PLA biopolymer, combined with solution-dyeing technology, make CornLeaf the ideal product to meet all environmental sustainability requirements in full compliance with relevant standards and regulations.