The company
At the beginning of the 1990s, TPR started to manufacture and sell artificial grass yarn under the Radigreen® brand name.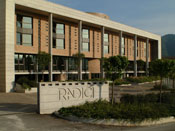 Radigreen® is designed for sports and recreational surfaces, as well as for decorative and landscaping use. Over the years Radigreen® has developed into a high-quality product range, in step with the requirements of the demanding artificial grass market.
TPR
's history is rooted in the ability of both the company and the Radici family to evolve, create new opportunities, detect new prospects and respond promptly to the needs of an increasingly competitive market.
Tessiture Pietro Radici S.p.A.
is the founding company of today's RadiciGroup.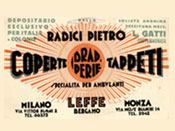 Through its commitment and determination, the Group has become an international industrial enterprise that has progressively diversified into sectors such as chemicals, plastics, synthetic fibres and textile machinery.
TPR
: A living organism made up of dynamic and passionate employees who ensure competence and reliability. Production is concentrated in Gandino (Bergamo, Italy) and is supported by a qualified research and development department at the same site. The R&D team is committed to continual innovation to guarantee that
Radigreen®
products maintain the achieved level of excellence over time. The sales department has expert product managers and is backed by a top-notch customer service and technical assistance organization.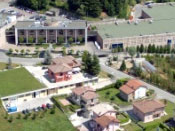 TPR
is dedicated to the continuous pursuit of the highest quality standards in the industry.
At
TPR
we build our products and services portfolio, always keeping an attentive eye on our customers' needs and striving to
understand and fulfil
their requests and wishes.
Matching environmental awareness with innovation is what has made us stand out from the crowd. We believe in ensuring balanced growth, a better quality of life, and a harmonious relationship between people and their environment.
Experience, passion and willingness to take on new challenges. This is our style… This is
TPR.