RadiciGroup, business as usual
All the production and sales companies of RadiciGroup are operating regularly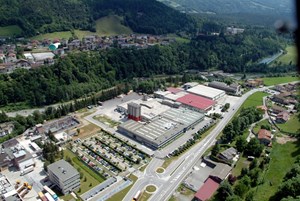 All the production and sales companies of RadiciGroup are operating regularly and can ensure the continuity of business relationships with their customers and suppliers. Despite the exceptional situation caused by the spreading of the coronavirus (COVID-19), our staff are working as a team harder than ever to guarantee and optimize the carrying on of our business activities.
As regards our production workers, we have adopted the precautions prescribed by the competent authorities, in coordination with the doctors in charge and the individuals responsible for the prevention and protection services at our sites, to safeguard their health without interrupting work activities. Likewise, our sales network is fully active and, thanks to the Group's advanced technology, continues to operate promptly and efficiently, as well as in total safety.
We feel especially close to the communities that have been hit the hardest by this situation and hope that everything will return to normal as quickly as possible.
All the business areas of the Group (Specialty Chemicals, High Performance Polymers and Synthetic Fibres & Nonwovens) will remain at your disposal through the usual communication channels and will keep you informed of any future developments on provisions concerning COVID-19.